.: INCA TRAIL ORCHIDS 4 DAYS / 3 NIGHTS :.
---
| DESCRIPTION |
Peru is considered a "Paradise of Orchids" because it hosts a large number of species of such plants. The historic sanctuary of Machu Picchu, with its climate and the presence of cloud forest, has about 500 species of orchids, it has become one of the most important and rich in a variety of orchids.


| ITINERARY |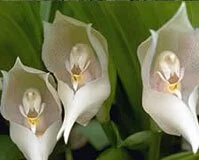 Day 1: Cusco – km 88 - Wayllabamba
Begin to pick up tourists from their respective hotel at 5:30 am. to move towards the km. 88 (Qoriwayrachina) passing control of the road ready to begin the walk search of orchids that will see the group before arriving archaeological Llactapata, and continued to pass these archaeological 5 life zones in which separate
flora
and fauna in each area of life then we will continue our walk to Wayllabamba that is a small Indian
village
located at the foot of a mountain and surrounded by crops of corn, potatoes, etc.. Here is our campsite for the night.
Day 2: Wayllabamba – Pacaymayu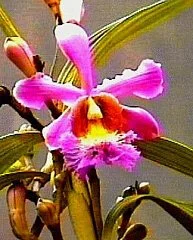 After an energy breakfast Andean begin our
trek
, this day have no
orchids
but over this rise will change the landscape of the valley bottom to pajonal puna where is the open Warmihuañusca (4200 m) is the top of difficult access and the road, then start a descent by steps towards the camp Wayllabamba of this course will see llamas and alpacas grazing the domestic Ichu, and if there is the possibility to observe Andean deer. Dinner and overnight.
Day 3: Pacaymayu – Wiñaywayna
The path of ascent is adorned with over 400 species of orchids, begonias, trees and shrubs as Queuña (Polylepis racemosa), the pisonay (Eritrina falcata), the muña (Minthostachys glabrecens) Puyas, among others. Similarly, hosts a very diverse
fauna
that can give you an idea of the balance achieved remarkable ancient Cusco between nature and architecture. This day will pass through the archaeological remains of Sayacmarca, Phuyupatamarca and Wiñaywayna, the latter will be the place where we will camp.
Day 4: Wiñaywayna – Machu Picchu
After a delicious breakfast we left for the lost city of the
Incas
, the Machu Picchu Historical Sanctuary is home to more than 200 varieties of orchids. Highlight the well-known for its beauty wakanki en english "Crying" (Masdevalia vetchiana) and Wiñaywayna, "forever young" (Epidendrum secundum) varieties that can see the before and after reaching Punku bullying. After this trip we visit the citadel of Machu Picchu for 2 ½ hours and then transfer to the town of
Aguas Calientes
for lunch (it is for tourists), afternoon return to
Cusco
. End of our services.
| INCLUDES |

Transfer to the start of the walk km. 88.


Return Transfer train station - hotel.


ticket for admission to the Inca Trail and Machu Picchu.


Bus Ticket Machu Picchu - Aguas Calientes.


Train Ticket Machupicchu - Cusco.


Carriers (only for shopping, lunch, camping equipment).


First aid kit.


Ball of oxygen.


Professional bilingual guide (English - Spanish).


Guide specializes in orchids.


Camping equipment (tent dormitor, dining, kitchen, bathroom, chairs, tables ...).


Power: 3 D, 4 A, 3 C, (B = breakfast, L = lunch, D = dinner).


Cook (dishes, International, Vegetarian).


Stick to the trekking.


Guided tour in the Sanctuary of Machu Picchu hotel.



| NOT INCLUDED|

Breakfast on the first day.


Tips.


| WHAT WE RECOMMEND TO TAKE |

A bag of warm clothes and light.


Original passport.


Trekking shoes


rain poncho.


hats, hats for sun.


sunscreen, mosquito repellent.


implements of personal cleanliness.


photography and camera batteries.


Water bottle and purification tablets.


flashlight.



| OPTIONAL (additional cost) |

Carrier extra things to carry your personal.


Sleeping bag.


Hotel in Aguas Calientes, additional night.